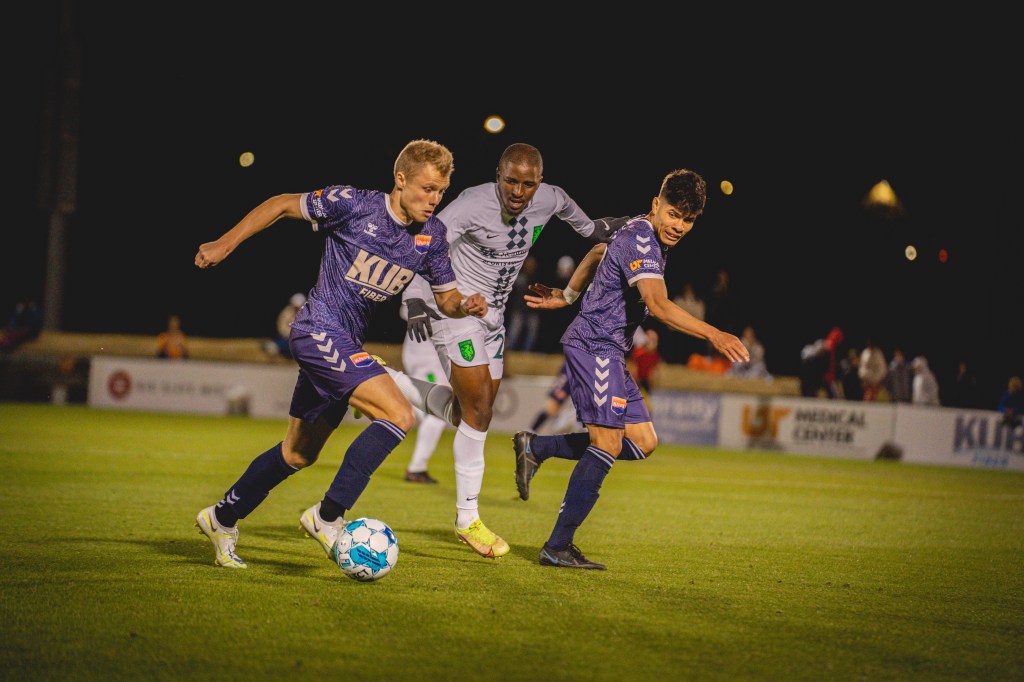 Callum Johnson joins Knoxville after most recently spending a season on the West Coast for the LA Galaxy II in the USL Championship.
The 25 year old is a product of the highly successful Clemson Tigers Men's Soccer program where he featured in 43 games across 2 NCAA seasons scoring 8 goals and tallying 9 assists from midfield; winning the NCAA National Championship in 2021.
Following this, he was selected 42nd in the 2022 MLS SuperDraft by the LA Galaxy which led him to a place in the Championship side.
Head Coach Mark McKeever describes Johnson as "a proper footballer with great awareness." McKeever continued to say "he was a massive part of Clemson winning the national championship and has gotten his feet wet as a professional since. Callum can play in deeper and more advanced roles with the creativity to play that impactful final pass. He will create goal scoring opportunities with his quality vision."
We recently asked Johnson what made him come to join One Knox he said "when I spoke with Coach McKeever, I immediately felt our ambitions aligned – it is clear we both want to achieve big things."
He continued to say, "Having come out of the New York Red Bulls Academy and winning the National Championship with Clemson, I'm fortunate to know the sacrifice and grit needed to succeed." Johnson left us with the final thoughts that said "I want to go out there everyday committed, driven and focused on winning."