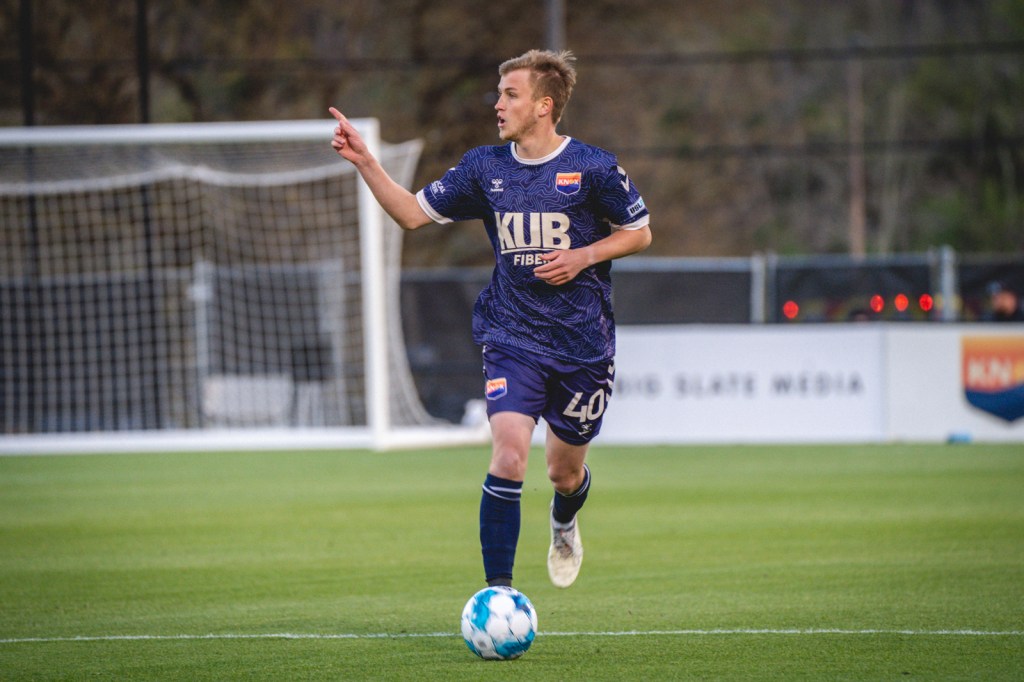 O'Hearn joins One Knox after 2 years as a professional for the New England Revolution II in both USL League one and more recently in MLS Next Pro. After playing in 18 games and racking up over 1,800 minutes in MLS Next Pro last season, the American center back is excited to rejoin League One. O'Hearn said, "I played in League One two years ago and the atmosphere at these clubs was surreal. I expect an atmosphere in Knoxville that surpasses my experiences two years ago and that entices me."
The 24-year-old Center Back is a proven winner after leading Georgetown University to the 2019 Division I National Championship.
O'Hearn is excited to play for Coach Mark McKeever. "I have heard nothing but good things about Coach McKeever and the quality of players he has brought in so far has been just what I expected. I really think we can challenge for trophies in this upcoming season" O'Hearn said.
Coach McKeever has looked to bring proven winners to Knoxville ahead of 2023. "Sean is a player of a Championship winning caliber as he is very motivated to win. As a defensive player, Sean brings a calmness on the ball due to his comfort level with receiving skills. He is comfortable traveling with the ball and is the type of player we need if we want to see lots of the ball. I'm excited to work with Sean and his winning mentality."