Recap: One Knox grabs three crucial points in a victory over South Georgia Tormenta FC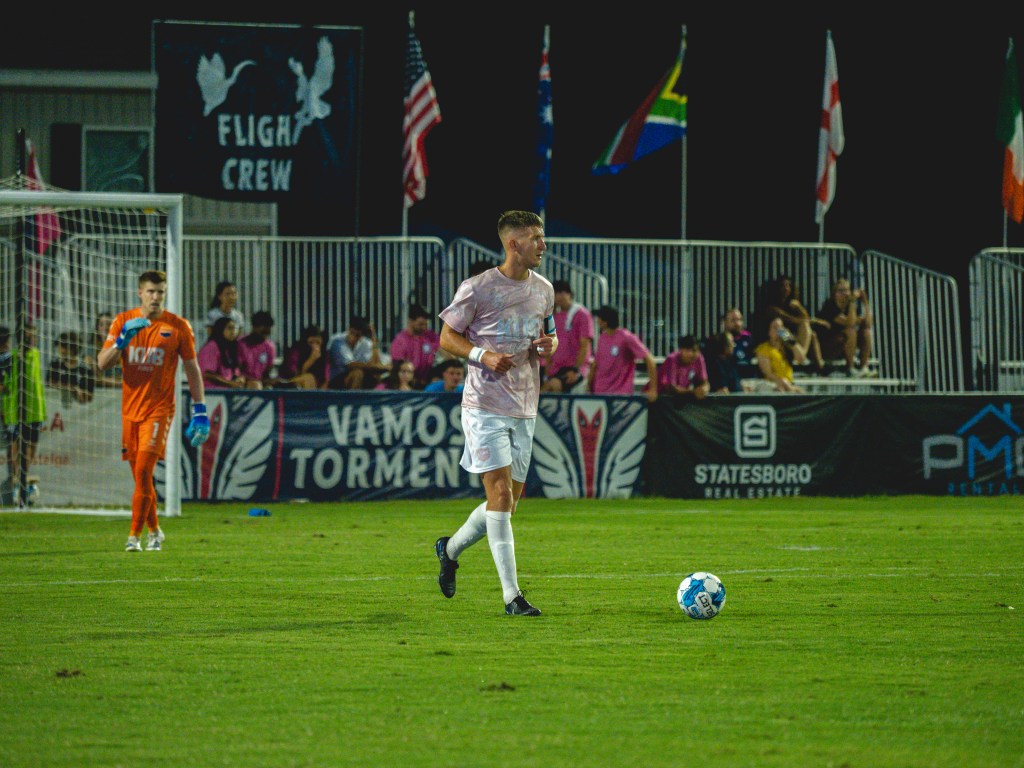 One Knoxville SC continued its fight for a spot in the playoffs with a massive 3-1 win against the South Georgia Tormenta on Friday night in Statesboro, Georgia.
The first goal was scored in just the 12th minute of the match. After winning a corner, One Knox midfielder Callum Johnson took it short and crossed the ball into the box, where forward Gio Calixtro found the ball in front of the net and slotted it into the bottom corner to give his squad a 1-0 lead. It was Calixtro's first goal in a One Knox uniform.
The second goal came three minutes later in a similar fashion when One Knox midfielder Derek Waldeck took a corner kick short and fired a cross to the back post where defender Jordan Skelton was waiting. Skelton headed the ball right past the Tormenta keeper to extend the lead to 2-0 in the 15th minute.
The second half saw more red cards than goals scored. In the 64th minute, One Knox forward Rodolfo Castro committed a hard foul on Tormenta defender Nick Akoto, who retaliated with an apparent headbutt on Castro after the two argued once play had stopped. Official Turan Ödemir gave both of them a red card for violent conduct and then showed a red card to the South Georgia head coach Ian Cameron for abusive language.
In the 74th minute, One Knox was able to extend the lead while playing 10v10. Forward Jake Keegan scored on a counterattack to make it 3-0. It was Keegan's sixth goal of the season and the goal was assisted by Jimmie Villalobos.
Tormenta got a goal back and spoiled the clean sheet in the 82nd minute, making the final score 3-1 in favor of One Knox.
One Knox now sits one place out of playoff contention; they're only two points behind sixth-place Forward Madison FC and fifth-place Greenville Triumph SC, with one more game played than both teams.
South Georgia Tormenta remains in eighth place with 32 points, now three behind One Knox and five behind Forward Madison and Greenville.
One Knox's next match will be on the road against Forward Madison in what could be a pivotal moment for both team's playoff chances. The game is on Saturday, September 9th at 8:00 p.m. and is streamed on ESPN+.