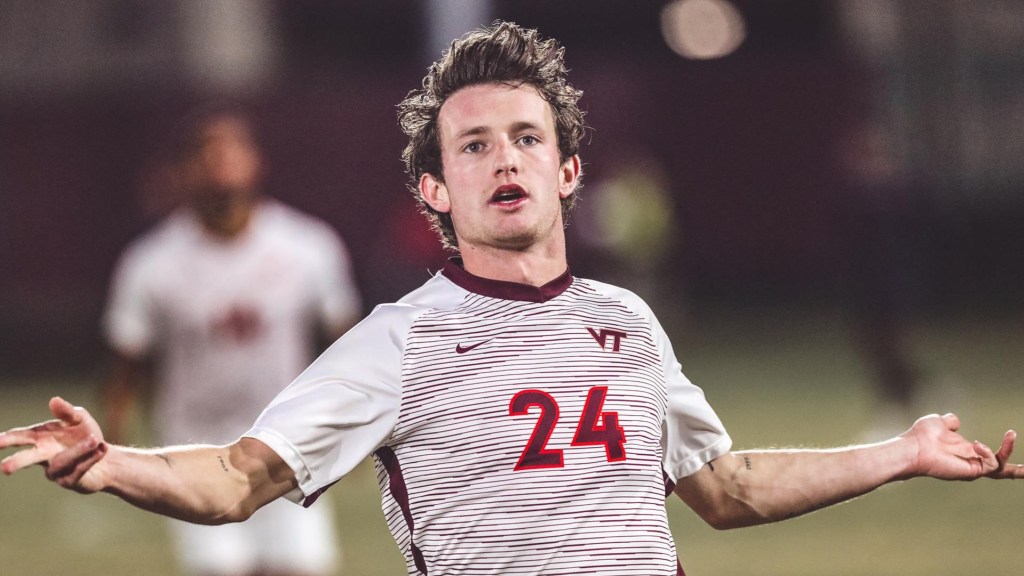 One Knoxville is delighted to announce the signing of Kyle McDowell.
The former Scotland and Northern Ireland youth international recently graduated from Virginia Tech where he was a standout at left back.
The 23-year-old has been a target for Coach McKeever for several years. "Kyle is a lad that I've been watching for a number of years and chasing for the USL League 2. What he lacks in size, he more than makes up for in his receiving skills, ball retention, creativity and immense delivery. I think Kyle is going to do big things in his career and we are excited to watch his excellence going up and down the field for the 2023 season."
McDowell believes Coach McKeever is building something special in Knoxville. "When I began conversations with the gaffer regarding the opportunity, I knew it was something that I wanted to be a part of. To play under a coach with such an attractive/exciting style of play in front of such a good fan base is a no brainer, I am buzzing to get started!"
A threat on the wing going forward; McDowell delivered 18 assists in 47 starts at Virginia Tech. Big things are expected in 2023.
Please help us welcome Kyle McDowell to the 865!
There's Only One Knox.
Pending league and federation approval.