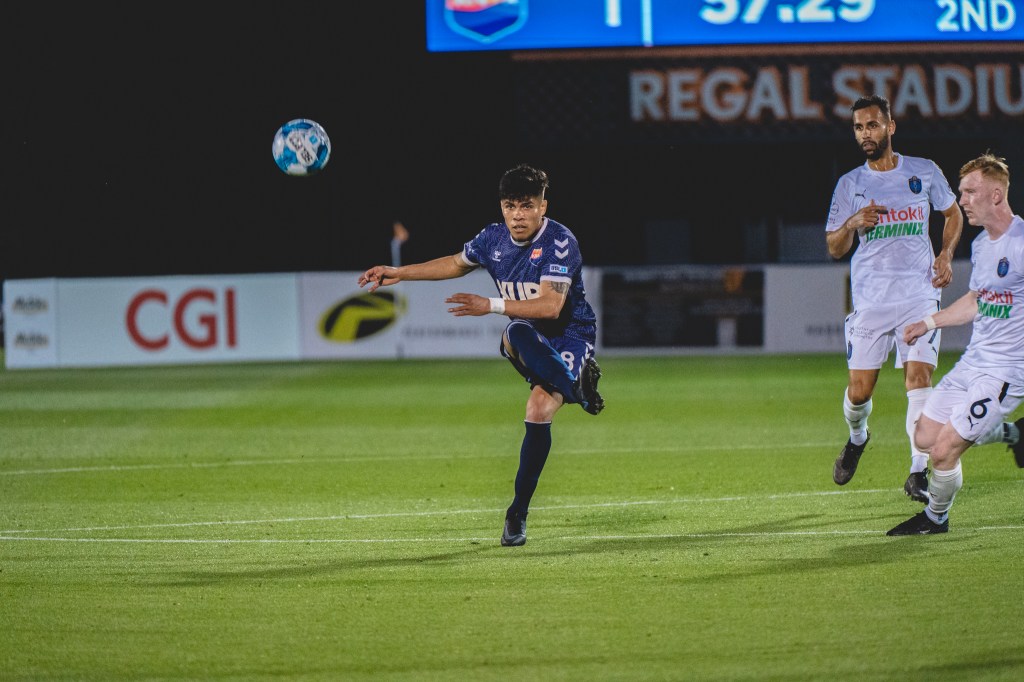 The 29-year-old holding midfielder joins the club after four years and 113 games at the USL Championship level; with the Charleston Battery and Pittsburgh Riverhounds.
Kelly-Rosales played under Coach McKeever for the Mississippi Brilla in the PDL (now USL League Two) before his time in the USL top flight.
Coach McKeever is excited to have Kelly-Rosales back, "Angelo Kelly is a player who has never quite received as much as he has provided during his career. Angelo is the type of player that every team needs, he is the "bread and butter" and he will be the foundation that is created on Hard Work. I am so excited to Have Angelo and his family with One Knox and I know this is an opportunity that will allow him to grow and evolve into a better footballer and leader."
Kelly-Rosales was asked what sold him on making the move to One Knox, "Coach Mckeever spoke to me about the One Knox Project and the history we shared, was the thing that made the decision easy! And we also have unfinished business to take care of together."
What can we expect from One Knox in 2023? "You're just going to have to come and see us", Kelly-Rosales said.