One Knox loses a close one to North Carolina in the final game of 2023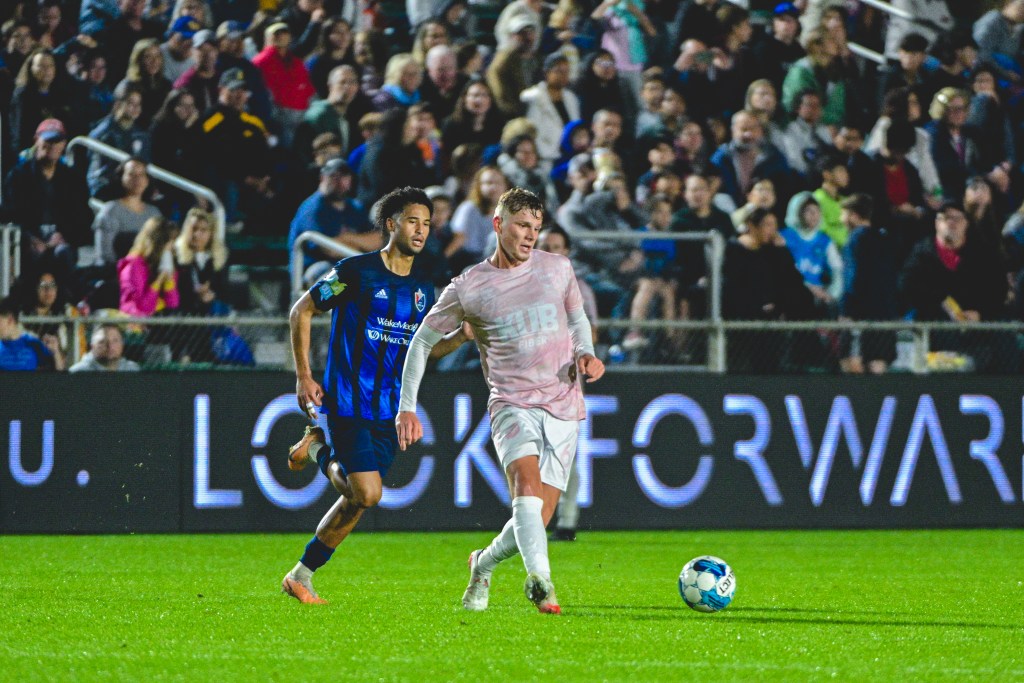 In its finale of the 2023 season, One Knoxville SC suffered a 2-1 loss at North Carolina FC on Saturday night. One Knox will miss the 2023 USL 1 Playoffs as they finish 8th in the league with 38 points.
In a hard-fought matchup, One Knox took North Carolina down to the wire but conceded the final goal in the 89th minute despite another golden-glove caliber performance from goalkeeper Sean Lewis. After saving the initial header from forward Garrett McLaughlin, but couldn't stop the rebound as it fell right back to McLaughlin's feet, who put it into the top netting.
One Knox played most of the match on the back foot as they gave up more chances to NCFC, resulting in a 2.16 xG for North Carolina compared to Knoxville's 0.36 xG. North Carolina also outshot One Knox 21 shots to 8, seven of which were on target. However, One Knox did win the possession battle after having 52.1% of the ball during the match.
North Carolina's relentless offense struck first in the 30th minute. Midfielder Rafael Mentzingen crossed a perfect ball in the box, which defender Gustavo Fernandes headed on the ground past Lewis to open the scoring. NCFC took its 1-0 lead into halftime.
One Knoxville struck back in the second half during the 55th minute. Forward Frank Ross scored a great goal from the middle of the box to level the game at 1-1. After the play, Ross stayed injured and was replaced five minutes later by Ilija Ilic.
Despite conceding the winner later in the match, Lewis capped off the season with another great game. He saved five shots, with a few coming from point-blank range, to keep One Knox in the game. His performance solidified his incredible season, ending as the 2023 USL1 Golden Glove winner in his first season with the team.
One Knox will miss the 2023 postseason after finishing in 8th place in the USL1 standings, ending its season after losing three of its last five games. North Carolina finished 2nd in the league and will go on to play for a championship.
One Knoxville will return for the 2024 USL 1 season in March, with the schedule being announced in January.