One Knox approaches playoff positioning with draw in Madison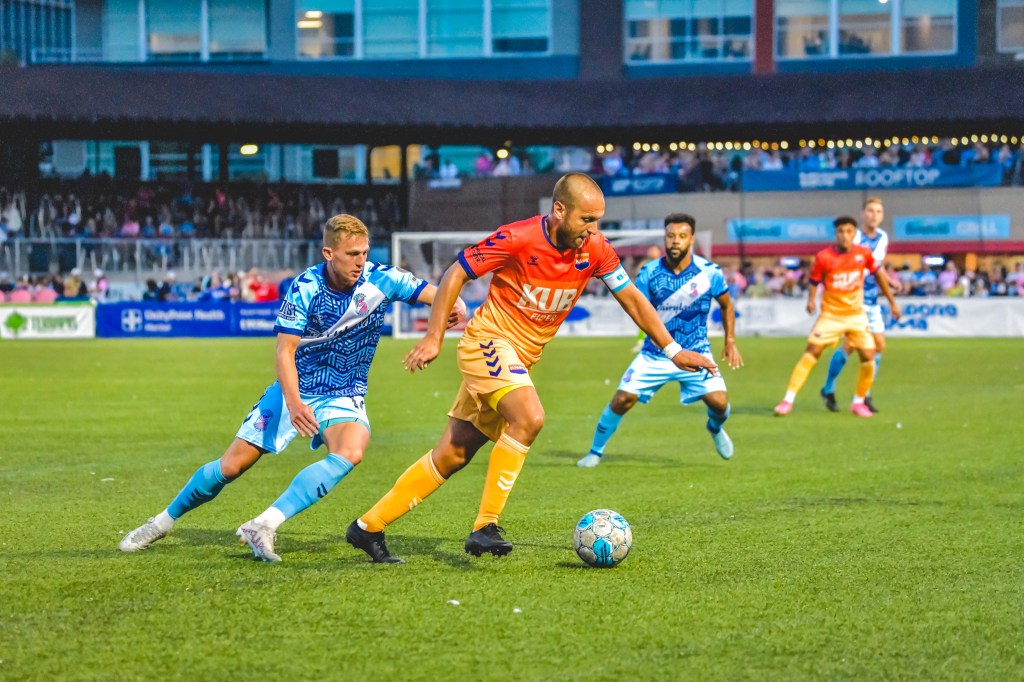 In a match with crucial playoff implications, One Knoxville SC traveled to Madison, WI, on Saturday night and returned with a hard fought point after earning a 0-0 draw in a hostile environment.
One Knox and Forward Madison FC were only separated by two points heading into the matchup, with One Knox the first team out of the playoffs in seventh and Madison in fifth. While the match had no goals, the teams combined for 28 shots and saw three red cards in the contest.
One Knox started exceptionally well and dominated the game in the first 15 minutes. They put up five shots, two on target and three blocked, and had 65.5% of possession. The trend continued through the first half, with One Knox outshooting Madison eight to two. Despite the excellent play, it was 0-0 at halftime.
The momentum shifted toward Forward Madison in the second half. One Knox defender Derek Waldeck received a second yellow card in the 48th minute after dragging down midfielder Derek Gebhard. The result was Waldeck's first red card of the season and One Knox left to play out the match with ten men.
Forward Madison turned up the heat after Waldeck was sent off. Madison outshot One Knox 13 to five in the second half and 76.6% possession. Despite the added pressure, One Knox goalkeeper Sean Lewis continued his Golden Glove campaign with five saves in the second half alone. The most notable save of Lewis' saves came as in the 92nd minute as he stoned Madison striker and leading goal scorer Christian Chaney from point-blank range to preserve the tie.
Frustration by Forward Madison boiled over late in extra time, resulting in a flurry of red cards. Chaney picked up his second yellow in the 93rd minute to level the playing field with ten men each. Later, in the 96th minute, midfielder Mauro Cichero committed a tackle more typically seen in American football stadiums on defender Kyle McDowell and earned a straight red card. The match ended 0-0 shortly after.
One Knox added a point to its season total with a tie as sixth place Greenville Triumph lost on the weekend to close the gap to a single point. One Knox will host Greenville this Saturday, September 16th with playoff positioning squarely in the crosshairs.
One Knox and Greenville Triumph SC will kick off Saturday night at 7:30 p.m in Regal Soccer Stadium. Tickets are available online and sold at the gate. The match will be streamed on ESPN+.