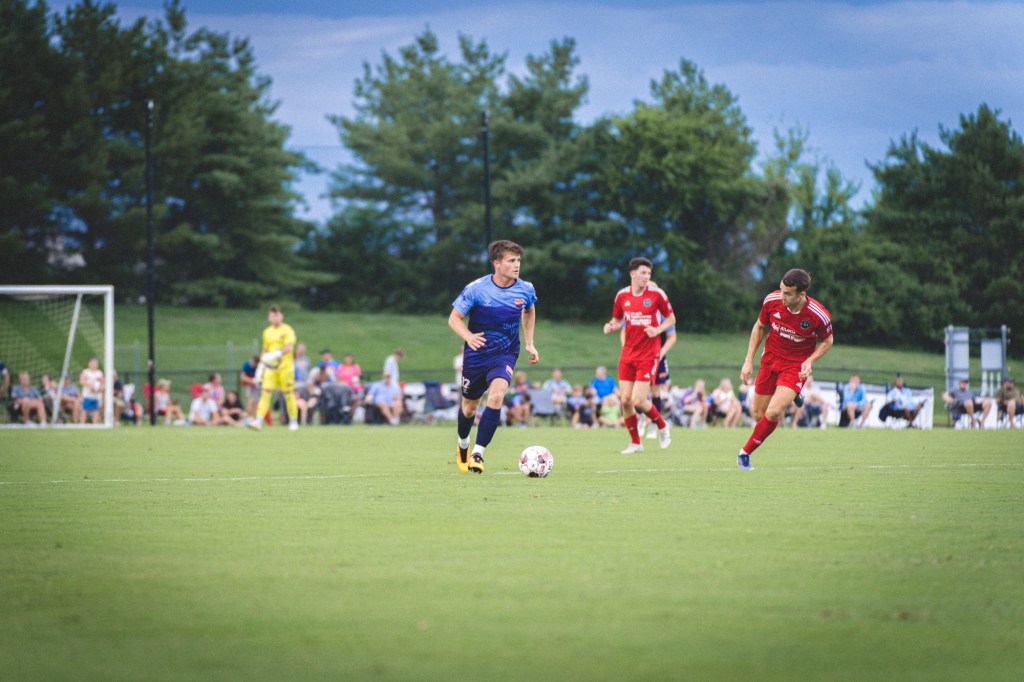 One Knoxville SC has signed another familiar face ahead of 2023, Sam Fletcher rejoins Mark McKeever.
Sam Fletcher played a significant role in the heart of the midfield in last year's USL League Two Knoxville side helping the team secure that Southeast Division title.
The midfielder out of Phoenix, Arizona, recently graduated from the UC Santa Barbara where he played in 19 games, starting in 17.
Fletcher made a huge impression on Coach McKeever this past summer which led to the player landing his first professional contract. "Sam is one of the most unique footballers I've come across in all of my USL League Two years."
McKeever continued to say, "He has an impeccable desire to get the ball and press from deep positions. His aggressive nature will be a key component of our make up. Sam's not just limited to being a ball winner, he has great awareness of the game and I completely believe this kid has a massive ceiling that the sky's the limit for him."
Sam Fletcher will always be a part of One Knox history by featuring in the clubs first ever soccer season, playing in the USL League Two. Fletcher said this on the opportunity to continue with Knoxville in League One, "the opportunity to rejoin One Knox from the USL 2 team to the professional team in League One is really a dream opportunity for me. This summer gave me the opportunity to showcase myself and also for the club to showcase the brilliant staff, fan base and direction of the club. I am looking forward to growing with this team."
Please join us and welcome Sam Fletcher back to the 865!
There's Only One Knox.
Pending league and federation approval.