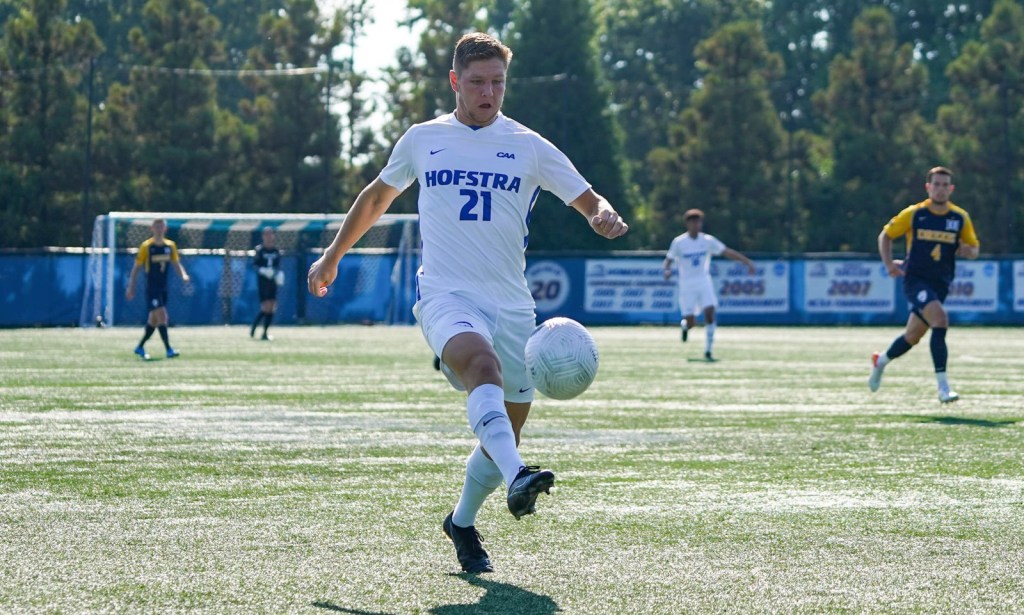 One Knoxville SC is thrilled to announce the signing of Matthew Vowinkel.
In 2021, the 23-year-old was drafted by Cincinnati FC (MLS). He returned to Hofstra University to finish his collegiate career. At Hofstra, Vowinkel scored 42 goals across 4 seasons. In addition, he recently led the Long Island Roughriders to the USL 2 national championship game. This past summer he scored 11 goals in less than 20 League Two matches.
Coach Mark McKeever believes Vowinkel has an eye for goal. "Matt is a player that would be considered an old-fashioned striker in terms of having the ability to be in the right place at the right time to put the ball in the back of the net. He is a humble, hard-working player that can be an asset to One Knox in the 2023 season. I am excited to see this lad get the opportunity to score goals at the next level".
Vowinkel is ready to get started. "I cannot wait to join One Knox because I want to bring the fans and people of Knoxville an amazing first season. I am super excited to move to the beautiful city of Knoxville and still be able to do what I love to do."
Please join us in welcoming Matt Vowinkel to the 865!
There's Only One Knox.
Pending league and federation approval.