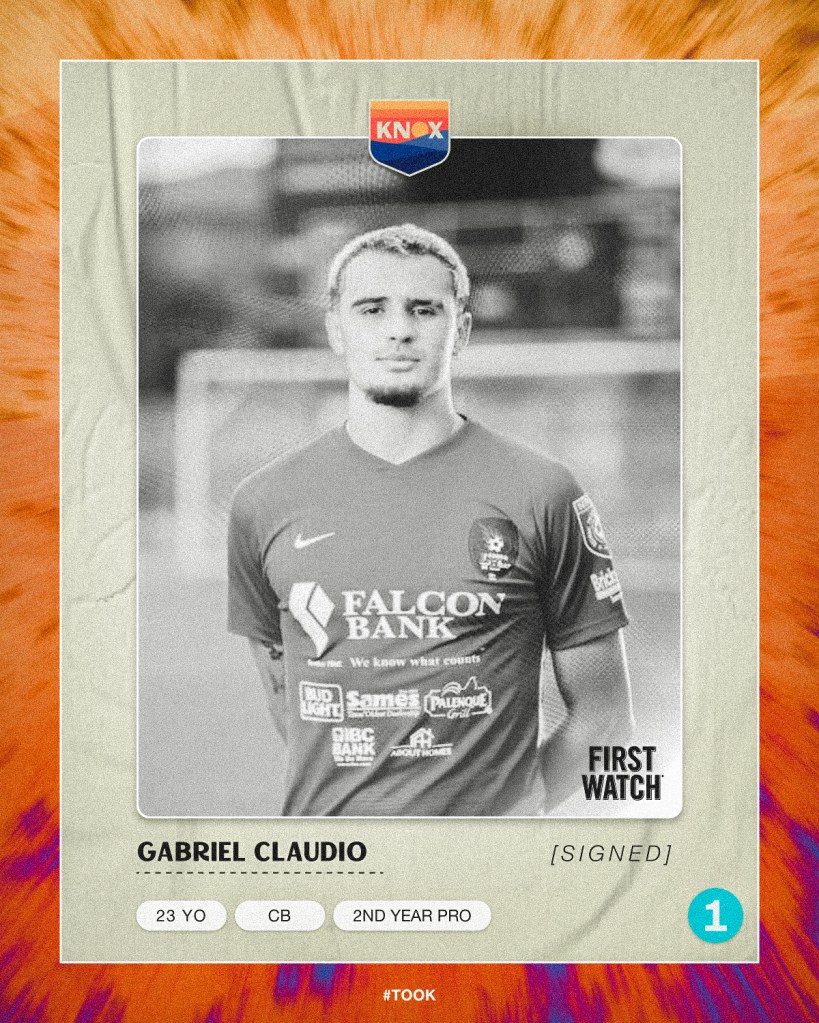 Gabriel Claudio, 23 years old, Arizona native joins One Knox after a stellar season for League One competitors Union Omaha.
The central defender racked up 994 minutes in 22 appearances in last year's League One season.
Not only does Claudio bring League One familiarity, but also brings the experience of a solid US Open Cup run, playing 287 minutes in 4 US Open Cup games, starting in and beating both Chicago Fire and Minnesota United of the MLS.
Head Coach Mark McKeever was asked about what to expect from Claudio, McKeever said "Gabriel is a defender who will embrace the physical part of the game off the ball. He loves conflict situations and is keen to take the ball into advanced areas – great for the way we like to play. I have high expectations since he is committed to achieving his full potential."Claudio is excited to be joining One Knoxville; "I'm excited to help build the stepping stones of the long journey this club has ahead in the professional game. I really like what Coach McKeever was proposing to me since I want to bring championships to Knoxville, also. I'm ready to bring some big tackles to Knoxville!"