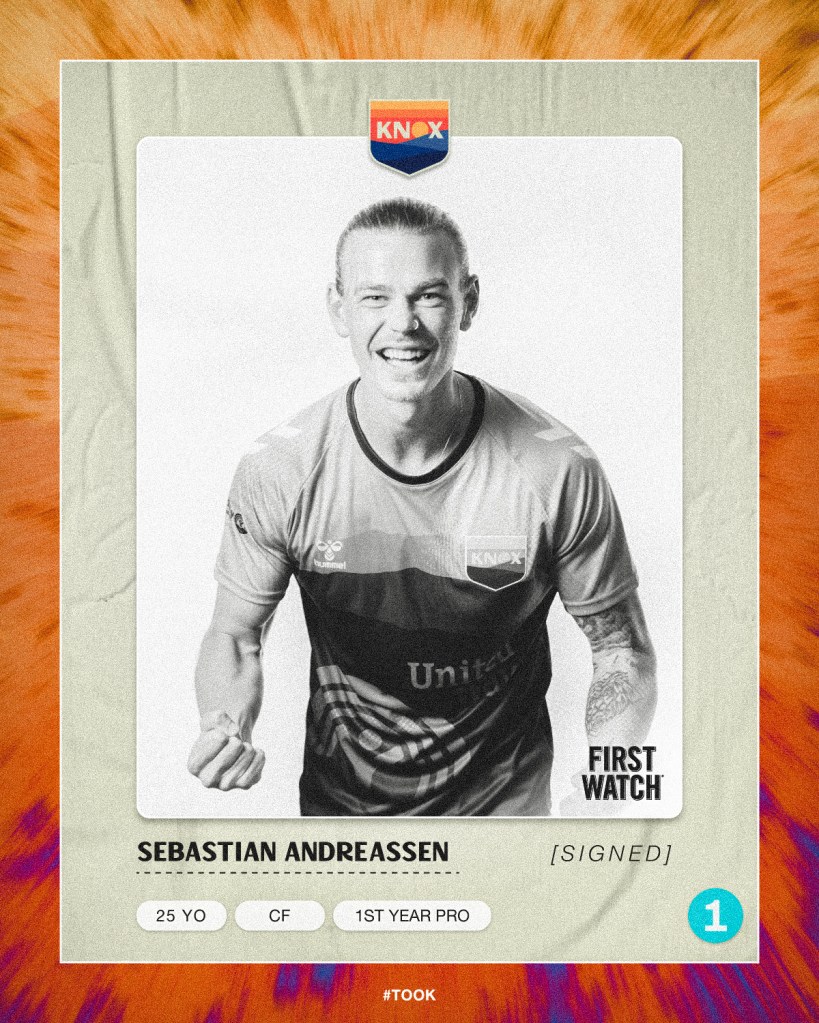 A Knoxville fan favorite, Seba joins after last year's season in the USL League Two. The Norwegian striker scored 9 times in last year's League Two season, 4 of which coming in one man-of-the-match performance vs the Dalton Red Wolves.
Andreassen spent this past fall at Division I Central Arkansas guiding his team to the Conference Championship final.
A former Young Harris Mountain Lion and Des Moines Menace, League Two, National Champion, rejoins Coach McKeever. McKeever said this about the 25 year old attacker, "Seba's ability to cover the ground and commit his physical frame to bring others around him success are very unique attributes". He continued to say "There will not be a harder opponent to play against in this league in 2023".
Andreassen had three words, "I'm back, Knoxville".